Spagnuolo's was established in 1991 by our parents who immigrated to Michigan from Italy in 1961.
Spagnuolo's started out as a small bar and pool hall serving pizza to hungry patrons at night. In 1992, Spagnuolo's changed to an Italian restaurant, business grew and the original building in Okemos, Michigan was expanded twice to accommodate growth.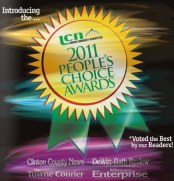 In 1998, Spag's Bar and Grill was opened in Williamston, Michigan to offer our award-winning pizza in a family friendly bar and grill atmosphere.
The Spagnuolo family would like to thank everyone who has supported us over the years and continues to support us to this day.
Spagnuolo's and Spag's Bar & Grill voted Best Italian Restaurant, Best Pizza and Best Sports Bar in 2011!