Pro tip: Follow @SpagsBar on Facebook, Instagram and Google+ to find limited time specials!
Family Meal Deal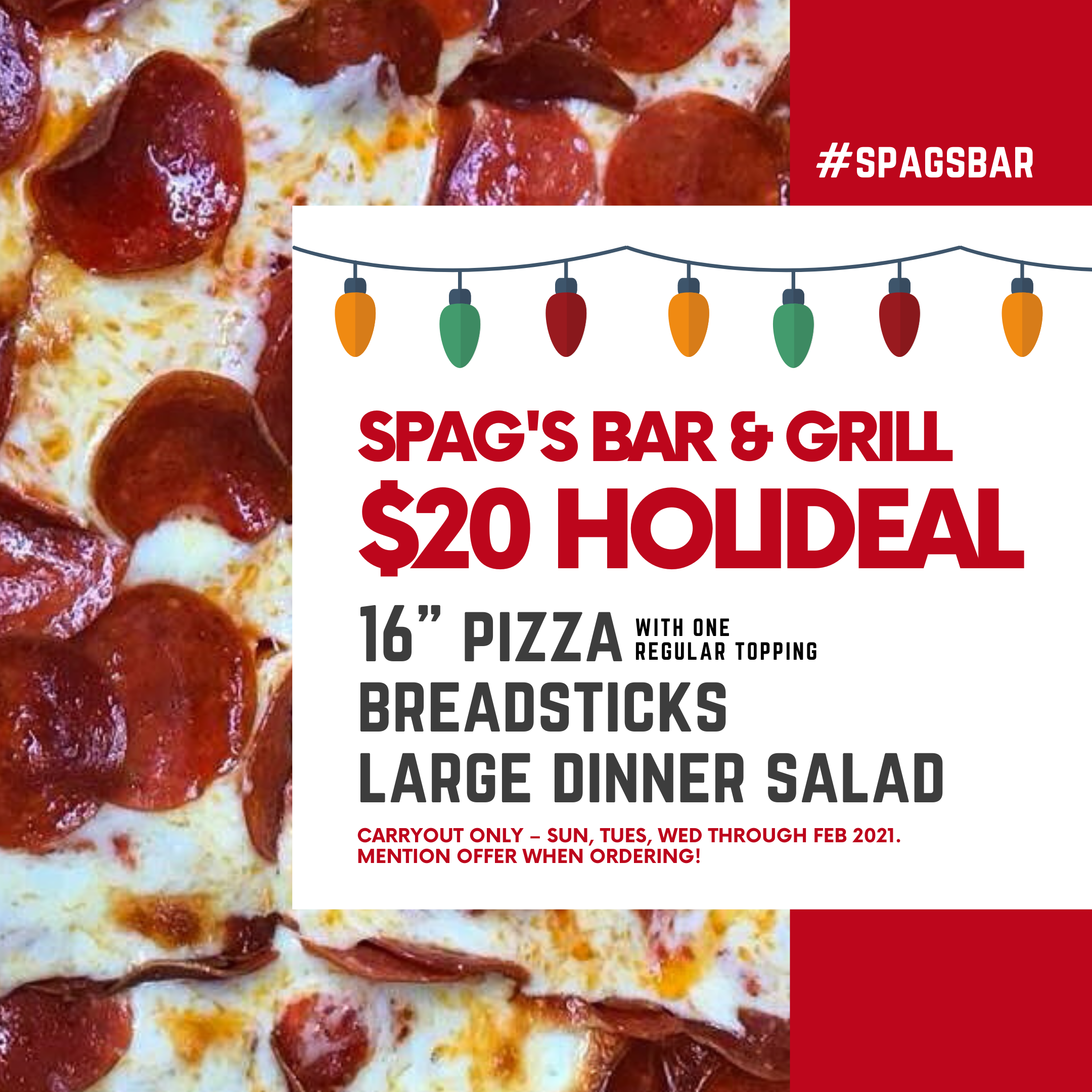 Sunday Happy Hour
$1 Off bottles of wine to go
$1 Off bottles and cans of beer to go
Thursday Wing Night To Go
Regular Wings – $0.50 ea.
Boneless Wings – $0.60 ea.
Minimum of 12 wings per flavor
Flavors: Plain, Barbecue, Honey BBQ, Buffalo, Cajun, Garlic Parmesan, Spicy Asian, Six Pepper Dry Rub